About
"Vocalist Lori Carsillo sounds like she's smiling when she sings.
She has a gorgeous voice, like velvet."
- Paul Weideman
The Santa Fe New Mexican
Pasatiempo Magazine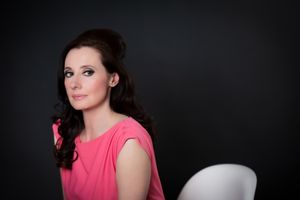 Known for her deep and thoughtful interpretations of the Great American Songbook, San Francisco Bay Area native Lori Carsillo (pronounced "car-SILL-oh") was raised on a healthy diet of Julie London, Ella Fitzgerald, Miles Davis, Bill Evans, and other jazz greats. She began performing at the age of five, and has since brought her unique phrasing and less-is-more sound to renowned venues like SFJAZZ, Yoshi's, and Albuquerque's The Outpost, as well as international events such as the Fillmore Jazz Festival and the Santa Fe Music Collective Jazz Series.
A master songstress and storyteller with no shortage of new tales to tell, Carsillo has released four diverse albums to date. Having forged enduring ties with some of the region's most accomplished musicians, she continues to pursue songwriting and live performance, and has recently delved into the worlds of theater, video production and film. As an artist—one with an insatiable desire to create—she is driven to bring her unique flavor of jazz to brand new audiences, and take it to bold new heights.